In the wake of events in England and around the world, where more doors seem to be closing than opening, here, however small, is another kind of story. To those who would consider themselves hard-eyed realists, who feel the need for more doors, it's laughably naive. The story's name is Mary Leighton.
One sunny afternoon, language learners took their conversation outside.
Link to article: http://vancouversun.com/opinion/columnists/pete-mcmartin-english-arabic-language-exchange-program-opens-doors-in-vancouver
Share
---
Picture women from Syria, Egypt, Iraq, the United Arab Emirates, Canada, and the United States sitting on carpeted ground together, and laughing over plates of dates, melon, and cake. This was the scene on Tuesday April 14 as the participants of the an Arabic-English language exchange program stayed late at Ajyal Centre in Vancouver to celebrate Iftar–the breaking of fasting during the Islamic month of Ramadan–and to mark the successful completion of the first iteration of this new program.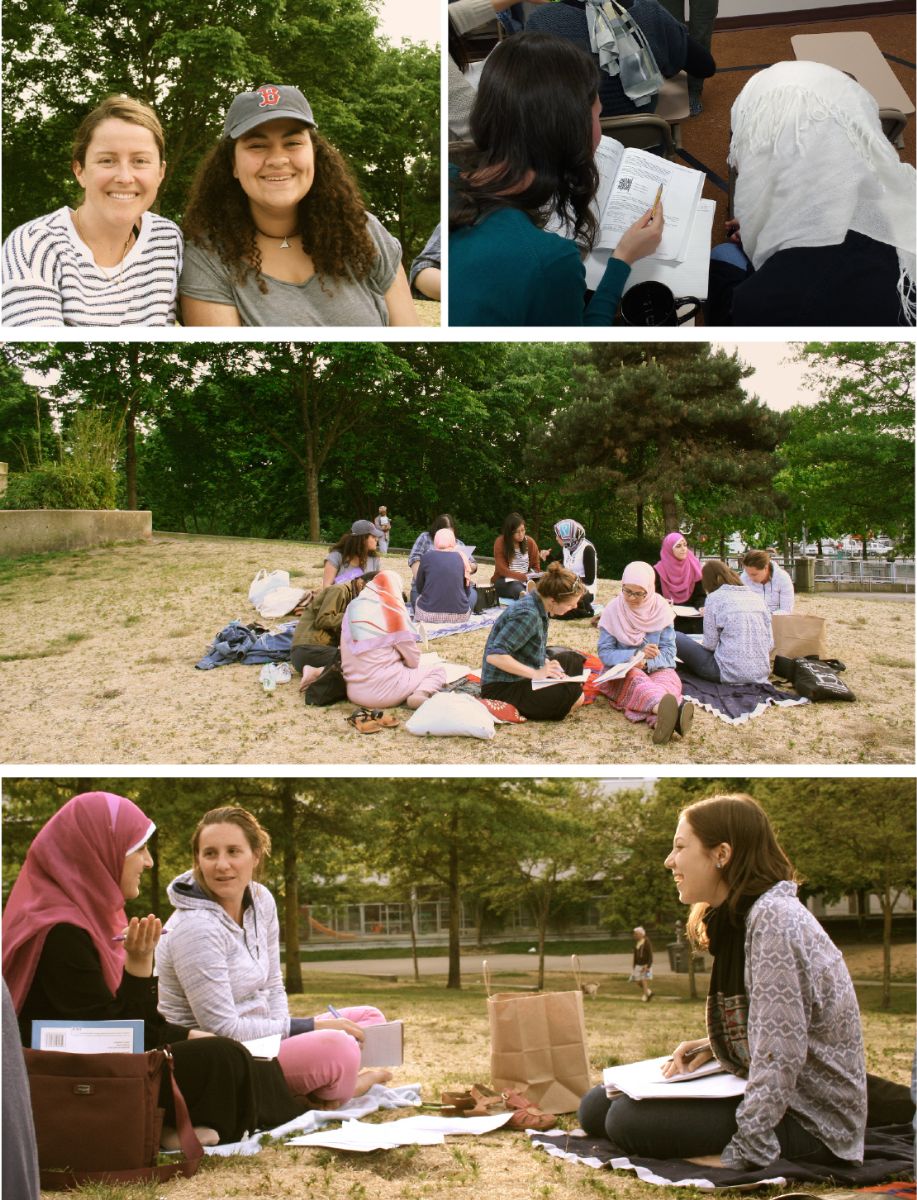 Neighbours Learning Together, an Arabic-English language exchange program designed to support Syrian refugees in Vancouver, is off to a great start.
Link to article: http://www.alameenpost.com/articles.aspx?categoryname=community%20pulse&newsId=8352
Share
---
A little blog piece on the benefits of language exchange, beyond just learning language. With a photo of the admin team after our April 2016 information + registration session at Ajyal Centre!
Administrative team from left to right: Marie Shuman, Viyan Petekkaya, Mary Leighton & Farah Hatim.
Link to article: http://www.esperanzaeducation.ca/blog/multilingualism/more-than
Share
---